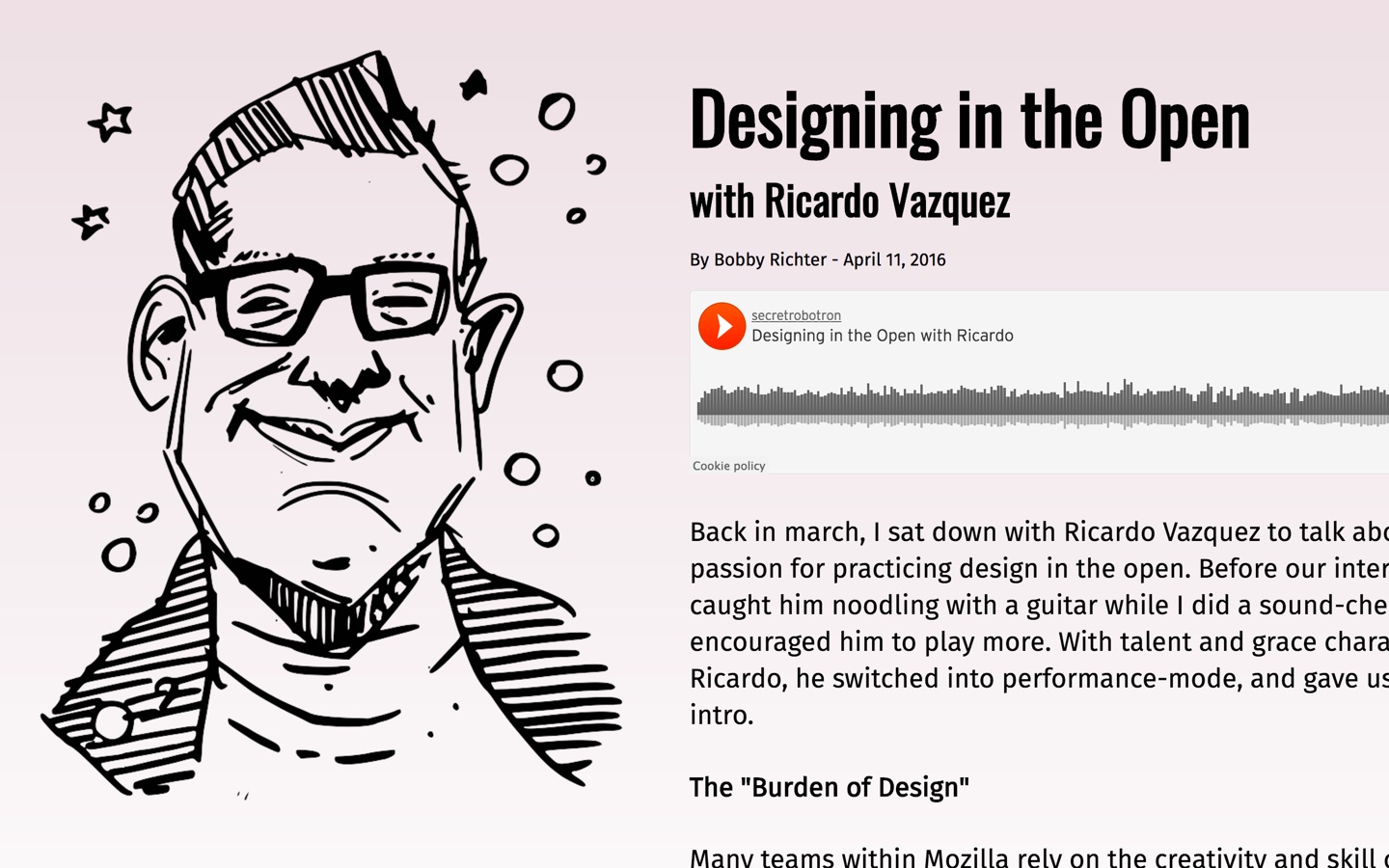 Mozilla, Toronto/London, 2016
Experimentation with storytelling about people and their relationship with technology.
Role: Producer
Audio, through podcasts in particular, is the perfect storytelling medium. As an experiment in telling stories from within Mozilla's thriving open source practitioner community, "Designing in the Open" features designer Ricardo Vazquez in an interview about his approach to open source design.
Inspired by other enhanced auditory experiences, like MailTape, Dan Carlan's Hardcore History, and Terry Gross' Fresh Air, this project was an exploration in ad-hoc audio production, and in providing rich and interesting stories through interviews, supplimented by unique web content.
The full interview is available on the project's website, and the web experience's code is available on github.
mozilla
podcast
storytelling
web
audio