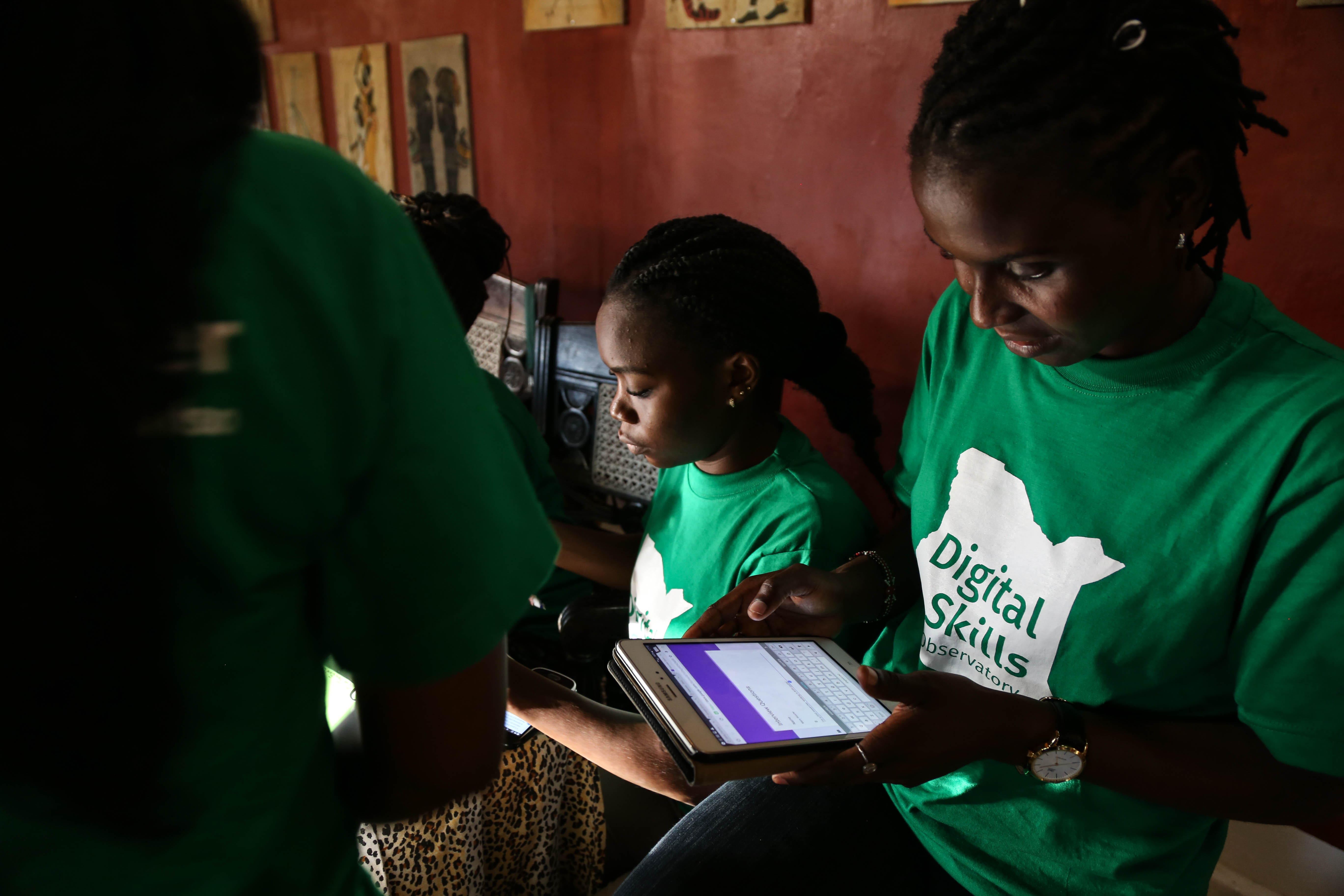 Mozilla, Kenya, 2016-2017
A year-long study of the impact of digital skills on first-time smartphone users
Role: Project Co-Lead
The Digital Skills Observatory was a year-long study of the impact of digital skills on first-time smartphone users. Testing various teaching and delivery methods, the project was designed to understand the skills people need to develop confidence and agency with their smartphones and online.
Stemming from previous ethnographic and design research work done by Laura de Reynal in education and technology, and with a grant from the Bill & Melinda Gates Foundation, a community of researchers, engineers, designers, educational content-creators, data analysts, and volunteer teachers were brought together for a year of collaboration to undertake this project. Together, this globally and functionally distributed team learned how to work effectively together using github, video conferencing, Google Docs and other tools, and ran 4 digital skills workshops across 7 locations in Kenya, produced an Android app prototype for on-device learning, and ran a conversational "personal professor" experiment over WhatsApp, all with the aim of helping first-time smartphone users better understand and make the most of their technology.
Results from the study were published in print and as PDF, and are available on the project's website.
mozilla
research
technology
mobile
kenya
m4d
digital finance